Mr Bevan Narinesingh, Executive Director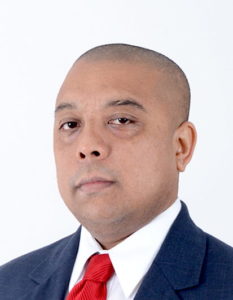 Mr Bevan Narinesingh has been the Executive Director of the Fair Trading Commission since November 2014 and is responsible for managing the daily operations of the Commission.
Before taking up this position Mr Narinesingh worked as Senior Legal Officer in the CARICOM Secretariat where he was responsible for a multitude of areas including competition policy, international trade, procurement and regional governance issues.
Mr Narinesingh, an Attorney at Law and former Fulbright Scholar holds a Bachelor of Laws (LLB) from the University of the West Indies, a Masters in Corporate and Commercial Law (LLM) from the London School of Economics, a Masters in Public Administration (MPA) from Harvard University and a Post Graduate Diploma (PG Dip) in the Economics of Competition from King's College London.
He is also a certified Project Management Professional (PMP) and has successfully completed the University of Oxford Saïd Business School's Executive Leadership Programme.